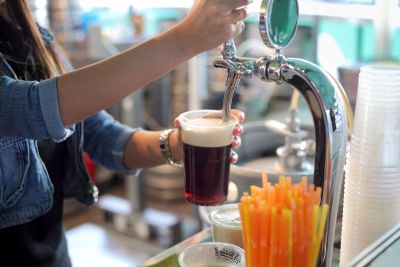 Bar & Tavern Insurance. Quality Coverage At Great Rates.
The Need for Specialized Coverage
With a bustling nightlife in Texas, bars and taverns are popular hubs for locals and tourists alike. But as an owner, you're exposed to various risks. That's where Superior Insurance Services, Inc. steps in, offering tailored insurance solutions to safeguard your business. Why take chances when you can have peace of mind?

Typical Claims Addressed by Bar & Tavern Insurance
There are countless stories of incidents occurring in bars, some leading to hefty legal battles. Here are some common claims covered by our insurance:

Alcohol-Related Incidents
Overconsumption can lead to accidents or altercations, both of which might land on your lap as liabilities.

Fire Damage
Accidents happen, be it a tipped candle or an electrical fault. Fires can cause significant property damage.

Injuries On-Premises
Slippery floors or unintended obstacles can lead to injuries, potentially costly in terms of compensation.
Benefits of Partnering with Superior Insurance Services, Inc.
Expertise:
With years of experience under our belt, we know the ins and outs of bar and tavern insurance like no one else in Texas.
Comprehensive Coverage:
We don't just cover the basics. Our policies are tailored to the unique needs of each establishment.
Dedicated Support:
When you're with Superior Insurance Services, Inc., you're family. Our team is always on standby, ready to assist. Just dial 972-325-2244 for any queries.
Making the Right Choice
Choosing the right insurance partner in Texas is crucial. It's not just about protection; it's about ensuring the longevity of your establishment. Remember, in the unfortunate event of a claim, the last thing you want is to navigate the complexities of insurance on your own. Partner with Superior Insurance Services, Inc. for hassle-free claims and a partner who genuinely cares. If you ever have questions or need clarification, always feel free to contact our team at 972-325-2244.
At The End of the Day....
Running a bar or tavern in Texas is no small feat, and with the myriad of responsibilities on your plate, insurance shouldn't be an added stressor. By partnering with Superior Insurance Services, Inc., you're placing your trust in a seasoned agency that understands your needs. So, as you pour another round for your patrons, rest easy knowing that Superior Insurance Services, Inc. has got your back. Don't wait for an incident to consider insurance. Dial 972-325-2244 now for a consult or use our
online quote request form
.