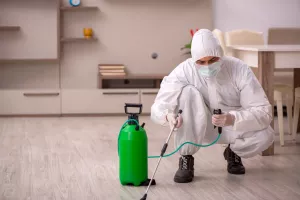 E&O Insurance for Pest Control Operators in Texas: Your Essential Guide
Errors and Omissions (E&O) insurance is a crucial asset for pest control operators in Texas, Texas. This specialized type of coverage helps to protect your business from claims of negligence, errors, or omissions in the services you provide. With the inherently risky nature of pest control, having E&O insurance is not just an option—it's a necessity. Connect with Superior Insurance Services, Inc. at 972-325-2244 for a customized quote tailored to your needs.
If you require personalized advice, call us at or click here -

Why E&O Insurance is a Must-Have
In the pest control business, even minor mistakes can lead to major liabilities. From incorrect pesticide applications to inadequate service, E&O insurance covers the legal costs and damages that may arise. Don't let a small error ruin your business. Contact Superior Insurance Services, Inc. at 972-325-2244 to discuss your coverage options.
What Does E&O Insurance Cover?
Our E&O insurance policies are designed to cover a range of risks that pest control operators commonly face. Some of the key coverages include:
Legal Defense Costs
Covers the cost of legal defense in case of lawsuits related to service errors.
Claims and Damages
Covers settlements and awards in cases where your business is found liable.
Contractual Liabilities
Provides protection against contract-based claims, such as failure to deliver services as agreed.
Typical Claims Covered
Understanding the types of claims that are commonly covered can offer peace of mind. Below are some examples:
Negligence in pesticide application
Failure to eradicate pests
Incorrect advice leading to property damage
Missed appointments leading to infestations
Breach of contract
Cost of E&O Insurance in Texas
The cost of your E&O insurance will depend on various factors, such as the size and scope of your operations, your business history, and more. For a personalized quote, feel free to call us at 972-325-2244.
Start Your Coverage with Superior Insurance Services, Inc.
Operating a pest control business in Texas, Texas without E&O insurance is a risk you can't afford. With Superior Insurance Services, Inc., you can count on personalized service and comprehensive coverage options to meet your unique business needs.
For those looking for the convenience of online services, we have an online quote request form. But as always, we're just a phone call away at 972-325-2244 for personalized assistance.