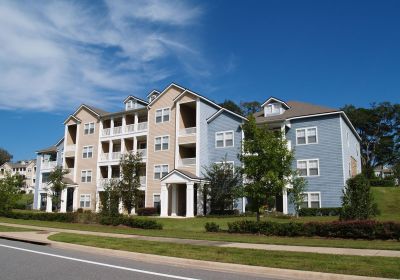 HOA Insurance. Quality Coverage At Great Rates.
Introduction
Managing a Homeowners Association (HOA) in Texas is a complex task that involves a variety of responsibilities, including the well-being of community members and the maintenance of common areas. One critical aspect that should not be overlooked is HOA Insurance. Superior Insurance Services, Inc. is committed to offering comprehensive insurance solutions designed to safeguard your HOA's financial stability. To discuss your options, call us at 972-325-2244.


Get a Quick Quote Or Provide Us With More Info

Types of Coverage
Understanding the different types of HOA Insurance coverage can help you make an informed decision.
General Liability
Covers legal costs and damages in case of lawsuits filed against the HOA.
Property Insurance
Provides coverage for communal properties like clubhouses, pools, and other amenities.
Auto Liability
Covers HOA vehicles and any damages they may cause.
Common Claims
Let's examine the typical claims that are covered under HOA Insurance.
| Type of Claim | Explanation |
| --- | --- |
| Slip and Fall | Covers medical expenses and legal fees for slip-and-fall accidents in common areas. |
| Property Damage | Repair or replacement of damaged communal properties. |
| Embezzlement | Fidelity coverage for loss of HOA funds due to dishonest acts by board members or employees. |
| Natural Disasters | Covers damages to common areas caused by natural disasters. |
Why Choose Superior Insurance Services, Inc.?
As the go-to insurance provider for HOAs in Texas, Superior Insurance Services, Inc. offers customized and extensive coverage to meet the specific needs of your community. For more details, call us at 972-325-2244.
Conclusion
Securing the right insurance is not just about fulfilling legal obligations; it's about ensuring the well-being and sustainability of your community. Contact Superior Insurance Services, Inc. today at 972-325-2244 to get started or fill out our online quote request form.