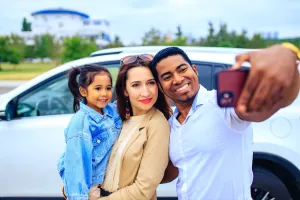 Discover Premium Car Insurance in Texas with Superior Insurance Services, Inc.
Every vehicle owner in Texas understands the importance of reliable car insurance. With Superior Insurance Services, Inc., you get access to various car insurance policies tailored to meet distinct requirements. Explore this guide to uncover the range of insurance coverage we offer.
If you require personalized advice, call us at 972-325-2244, or click here -

Car Insurance Basics in Texas
Car insurance isn't just a mandate – it's your safety net. Here's what every car owner should be aware of:
Liability Coverage - Safeguards against damages you may cause to others.
Collision Coverage - Addresses damages to your vehicle from collisions.
Comprehensive Coverage - Protection against theft, vandalism, and other non-collision incidents.
Roadside Assistance - Support during unexpected challenges on your journeys.
Why Choose Superior Insurance Services, Inc.?
Superior Insurance Services, Inc. stands out by offering Texas residents premier auto insurance solutions. Our well-rounded policies combined with local insights ensure that you get the best coverage at attractive prices.
Start Your Journey with Us
Want to dive into the top auto insurance choices in Texas? Dial 972-325-2244 or use our online quotation form. We are here to craft a solution perfect for your driving requirements.
Exclusive Discounts & Deals
Take advantage of our special offers. Visit our discounts section to see how you can achieve more savings with Superior Insurance Services, Inc..
For more information, check our FAQ, auto insurance claims, and auto insurance rates.